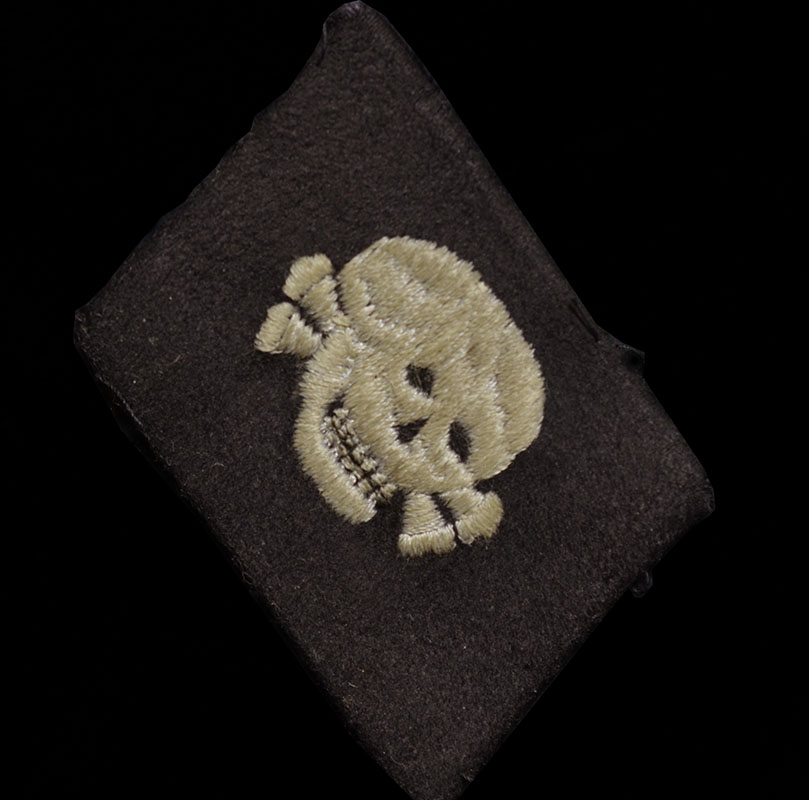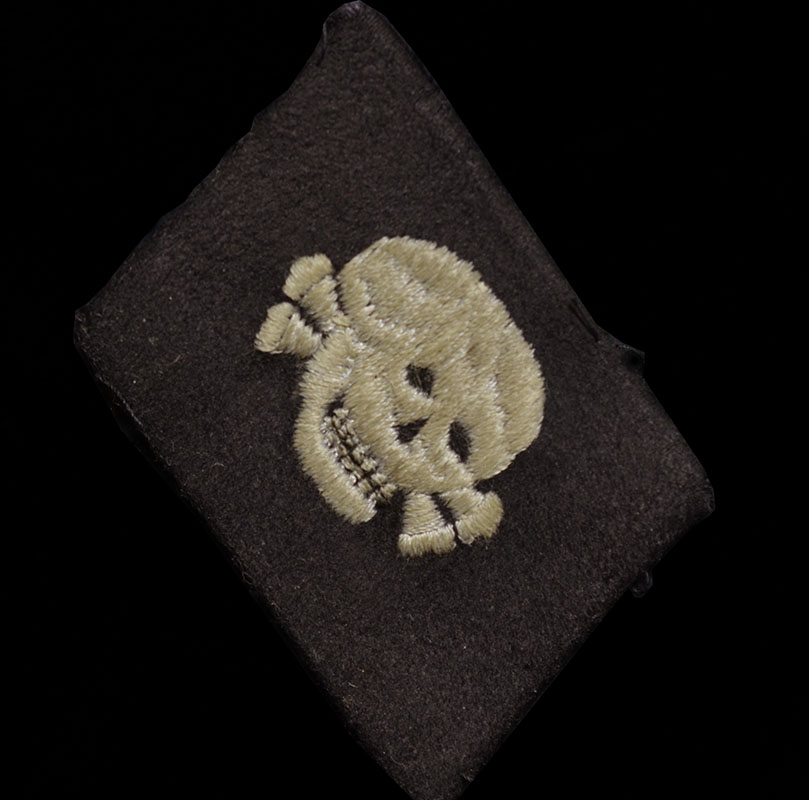 Waffen-SS 'Totenkopf' Skull Collar Patch
Waffen-SS 'Totenkopf' Horizontal Skull Collar Patch
Waffen-SS 'Totenkopf' horizontal skull collar patch for sale. The early war, OR/NCO, skull collar patch insignia machine-embroidered with the off white skull motif on a fine black doeskin field. The buckram backing just visible to the reverse. An RZM paper stores label remaining in place.
Condition report: Removed from a tunic, and showing some combat use. The collar patch of good high quality manufacture.

Please click here to send an email about this item, or phone 00 44 (0) 1694 781354 to arrange or discuss purchase, quoting stock number: g009582
Click here to return to category.