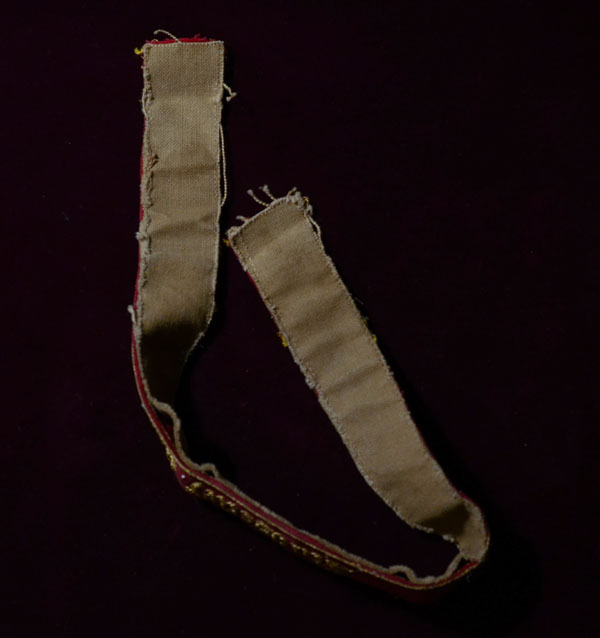 Stabschef Rohm Cuff Title.
A Stabschef Rohm cuff title for sale with gold bullion-wire hand-embroidery on a carmine doeskin field, with fine, golden-wire borders.
Condition report: Overall very good condition. Signs of general wear. The Stabschef cuff title slightly short in length: possibly reduced in length when removed from a tunic.
Provenance: Ed. Stadnicki Collection.
Note: The Stabschef Rohm cuff title was instituted in 1933, just before the Rohm Putsch. The cuff title worn by Rohm's personal staff and destined to have a limited life.
Exceptionally rare. Possibly unique survivor.
Please click here to send an email about this item, or phone 00 44 (0) 1694 781354 to arrange or discuss purchase, quoting stock number: g090502
Click here to return to category.