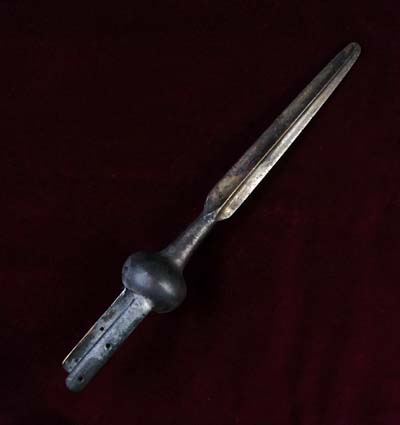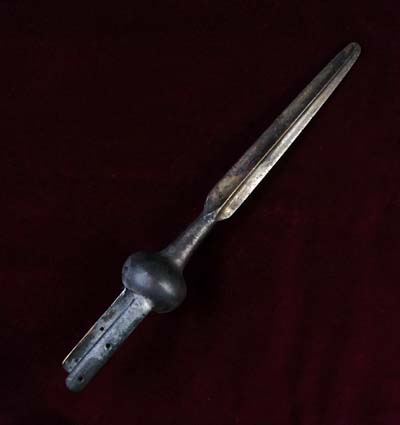 SS/SA Flag Finial. Sturmfahne
An SS/SA flag finial for sale. The early-manufactured SS/SA flag finial in heavy nickel-silver. The finial shows general use overall with some light pitting to the nickel-silver finish.

The finia-tem with original, double-drilled holes enabling the finial to be screwed to the flag staff.
A particularly rare SS/SA flag finial.
Size 35.0cm. Measurement taken from the base [tongues] to the tip.
The measurement being correct for this finial type.
For more information refer to the authoritative book: Deutschland Erwache/product code g006680

Please click here to send an email about this item, or phone 00 44 (0) 1694 781354 to arrange or discuss purchase, quoting stock number: g090358
Click here to return to category.