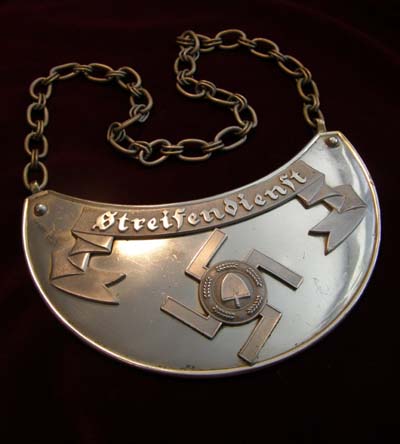 A RAD Streifendienst Gorget. Rare.
A beautiful RAD Streifendienst gorget, the half moon gorget in highly polished aluminum. The gorget has the mounted Streifendienst name scroll and swastika with RAD central insignia in frosted aluminim finish and polished highlights.
The gorget is finished with olive-brown wool cloth to the reverse. Complete with aluminum chains.
Excellent condition.
Click here to return to category.