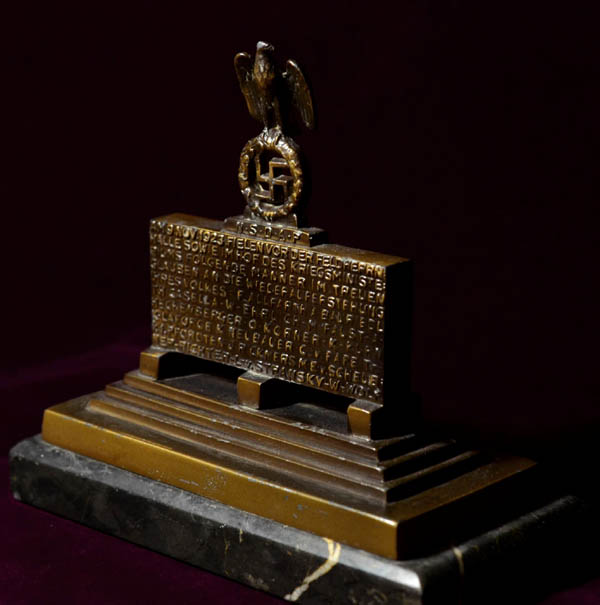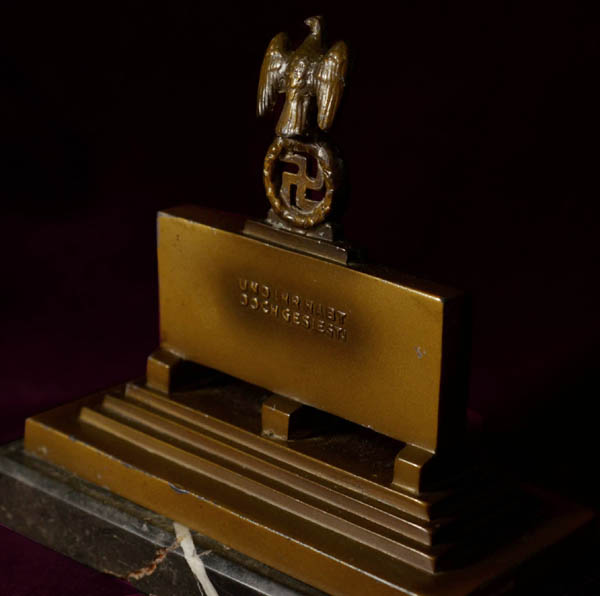 Blood Order Non-Portable Award | Bronze | Extreme Rarity.
Blood Order non-portable award for sale. The bronze plaque depicting the memorial at the Feldherrnhalle. Eagle & swastika sitting on the plaque bearing the names of members who lost their lives during the 9th November 1923 Putsch. The bronze mounted to a dark marble base.

Size: 15.0 cm high thereabouts.
Condition report: The bronze free from any major damage, in overall good condition with light use. The marble clean. A small chip to the back. The recipient's number now missing.

Note: It is generally accepted around 10 Blood Order non-portable Awards exist post-war.
Non-portable awards were 'optional,' and for sale (exclusively) to individuals awarded the Blood Order Medal. The sale price, (a likely deterrent to many Blood Order recipients) possibly accounts for their rarity.
Further reading: Inside the Allgemeine-SS. Page 281.

Click here to return to category.