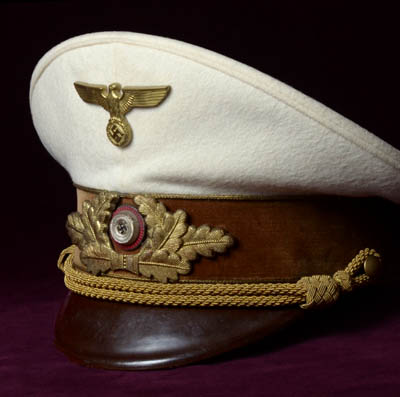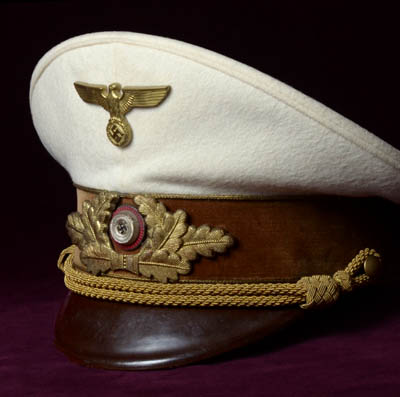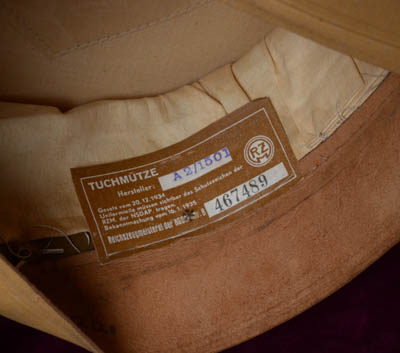 NSDAP Reichsleiter Visor Cap | White Summer Version.
NSDAP Reichsleiter white summer visor cap for sale. The visor cap with finest quality fixed white doeskin top, brown velvet capband and golden piping. The cap retains a golden M1938 pattern large winged eagle/swastika along with the enamel swastika cockade, and golden capcords. Interior is in a beige silk with full celluliod diamond. The interior is complete with brown leather sweatband.RZM linen label positioned behind sweatband.

Condition report: The cap with just light use evident. The white doeskin top still clean and fresh. The golden wire piping with just slight age tarnishing. Interior clean, with just light use to sweatband.

provenance: The cap sold by the son of the original owner, to Dr.Beer of the Hanseatische Auctionshaus Hamburg in 1993. One collection since.

Please click here to send an email about this item, or phone 00 44 (0) 1694 781354 to arrange or discuss purchase, quoting stock number: g008318
Click here to return to category.