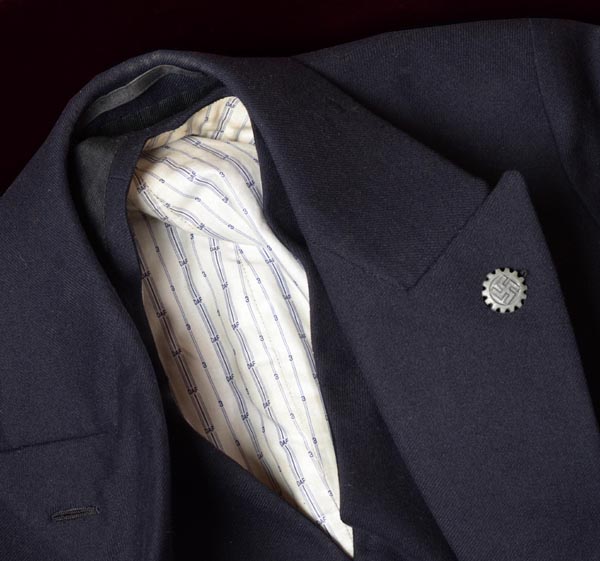 DAF Festivities Dress Uniform.
DAF Festivities uniform for sale, consisting of the tunic, waistcoat and trousers. Dating from 1936 onwards, the uniform is manufactured in a high quality dark blue wool. To the left-hand button hole is the silver metal DAF cogwheel / swastika emblem. The waistcoat with black cogwheel and swastika buttons. The off white cotton linings have vertical dark blue lines with the designation 'DAF 3' at given distances along the lines.

Condition report: Overall excellent to near mint condition. Free from moth and showing just light use.
Notes: The DAF Festivities uniform was worn during any festivities the DAF may be involved with. Due to the cost of purchasing this special uniform, many DAF members purchased the visor cap, but simply carried on wearing their standard DAF uniform for any festivities. Hence today, these are very rare uniforms to find for sale.
Please click here to send an email about this item, or phone 00 44 (0) 1694 781354 to arrange or discuss purchase, quoting stock number: g008310
Click here to return to category.