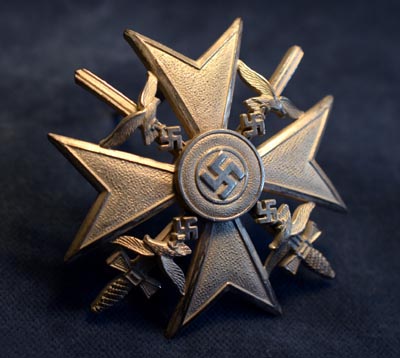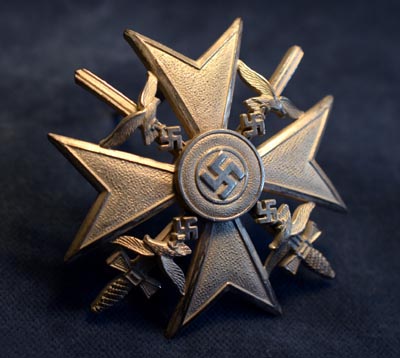 Spanish Cross In Silver With Swords.
Spanish Cross In Silver With Swords for sale. The award with central swastika and superimposed eagle/swastika motifs to each corner. The award with a frosted silver finish along with fine polished highlights. The reverse with flat tapered pin assembly. The award impressed with the maker B & NL (Berg & Nolte Lüdenscheid).

Condition report: Overall excellent condition. 98% frosted finish remaining with good polished detail.

Please click here to send an email about this item, or phone 00 44 (0) 1694 781354 to arrange or discuss purchase, quoting stock number: g008179
Click here to return to category.