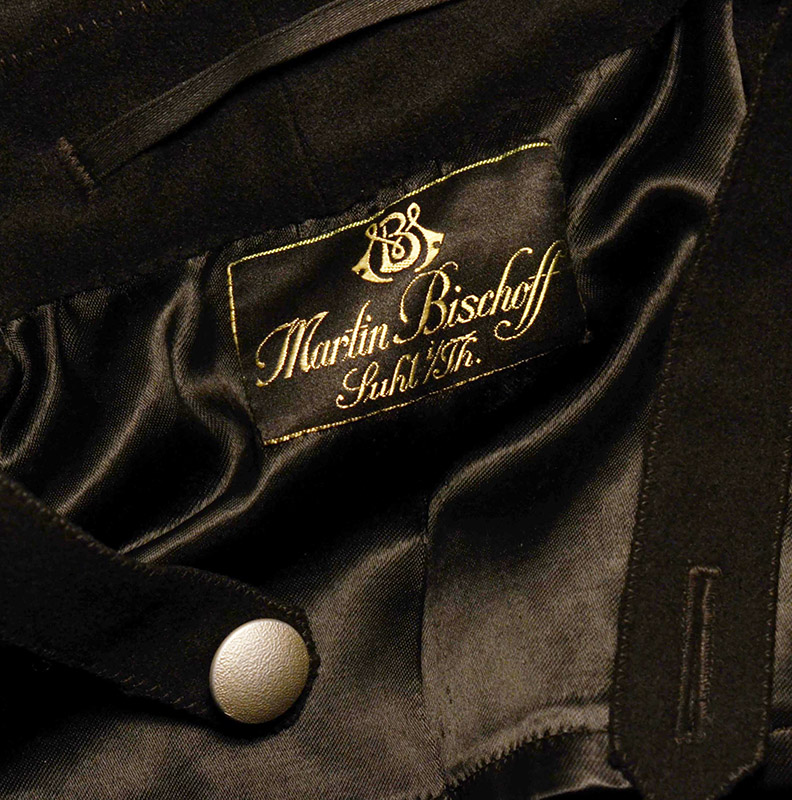 Allgemeine-SS Cape | Standarte Deutschland | SS-Untersturmführer.
Allgemeine-SS cape for sale. The SS cape for an SS-Untersturmführer with SS Standarte 'Deutschland.'

The black wool cape complete with silver-aluminium wire piping and matching collar patches; the unit collar patch with the Runes and number '1,' the rank collar patch with three silver-aluminium pips. Additionally, the neck-strap bearing silvered button, and cloth-finished buttons to close the fly-front. The black silk lining with a woven tailors label to the top centre.

Condition report: The Allgemeine-SS cape for sale in excellent-to-near mint condition. Free from moth or other damage. The insignia free from oxidation.
Note: Capes saw limited use within the Allgemeine-SS. For further information see Inside The Allgemeine-SS [pages 204-205].
Exceptionally rare.

Click here to return to category.