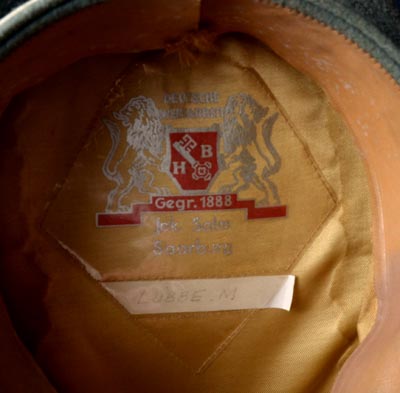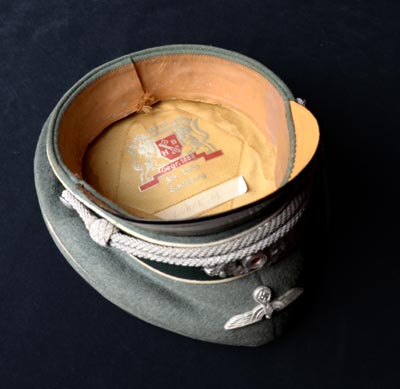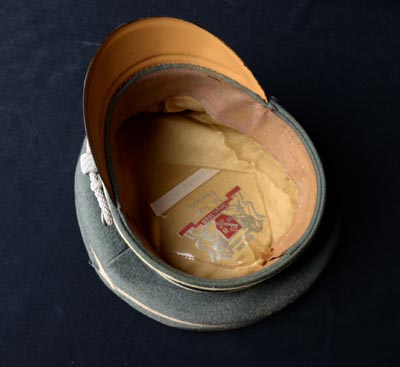 Infantry Officer Peak Visor Cap | Named | Machine Gun Unit.
Infantry Officers peak visor cap for sale. The German, Infantry Officer peak visor cap with fine, field grey doeskin crown, dark green wool cap-band and white piping. The peak visor cap with a fine aluminium silver eagle & swastika, and matching oak leaves with cockade.
The interior with beige silk lining, and bearing a full celluliod diamond with makers name and logo. The large name and logo plate with double silver lions holding shield with 'HB' and key. The manufacturer's name, 'Jak. Salm, Saarburg' directly underneath. An off white paper name tag with the name, 'LUBBE. M'. The cap with a light tan leather sweatband. To the underside of the sweatband, the unit details, '2./ M.G.B.5'.
Condition report: The cap is offered for sale in overall excellent condition, with a beautiful high front exterior shape. The lining shows just light use. The cap free from moth or damage.

Click here to return to category.