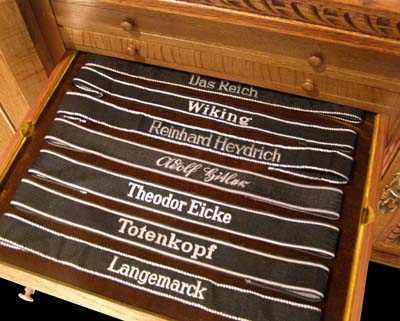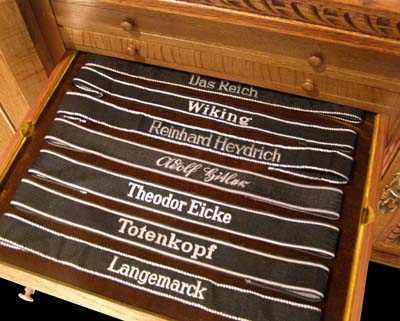 Displaying Your Cuff Titles
The traditional collector's method of displaying cuff titles, the collector's cabinet. A variety of fine quality wood collector cabinets can be found at auction, or antique shops, many of which were beautifully made during the Victorial to Edwardian period. Even in today's modern world, these cabinets offer versatility by both housing a collection of artifacts, but are also a beautiful piece of furniture.

Click here to return to category.