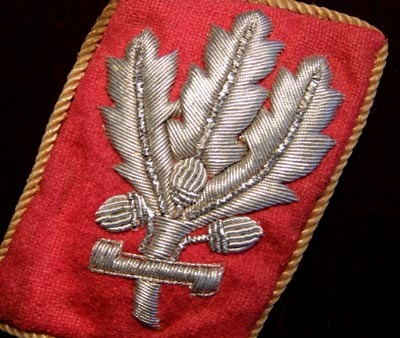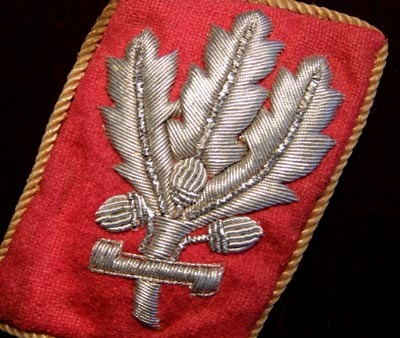 Woflsangle Collar Patch Insingia | 1944 | SA Brigadeführer Staff
SA Brigadeführer Staff Collar Patch for sale. The late-issue, 1944 Wolfsangle Pattern collar patch insignia withsilver-aluminum embroidered oakleaves with Wolfsangle insignia to lower stem. The embroidery on crimson wool field with white cello-type piping. The reverse with RZM 'M' series paper label.
Condition report: Removed from a tunic and showing some wear.
Note: 'Wolfsangle' series collar patches were introduced in 1944. Due to the late introduction, few examples were circulated.
Exceptionally rare.
Please click here to send an email about this item, or phone 00 44 (0) 1694 781354 to arrange or discuss purchase, quoting stock number: g007761
Click here to return to category.