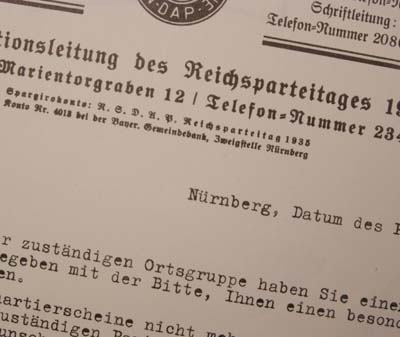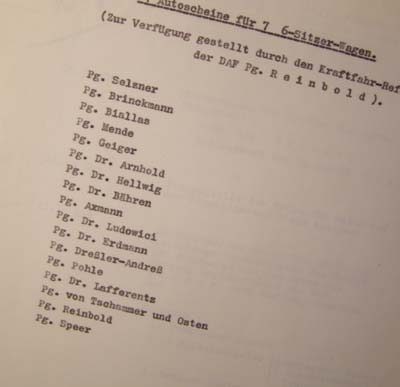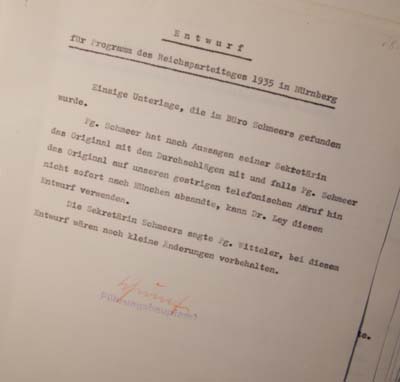 NSDAP Reichsparteitages Document. Brown House.
A Third Reich document for sale. The 1935, Third Reich document, being a 14-page NSDAP schedule sent from the Brown House. The document lead-page with good NSDAP Reichsleitung letter heading, and facsimile swastika Party badge.

Document content: The 14-page document concerns the schedule and programme for the 1935 Reichsparteitage.

Notes: the document sent as copies to various NSDAP departments. The document bearing Organisationsleitung ink-stamp for the 1935 Reichsparteitage.

Additional note: the document also with a F.J.M. Rehse ink-stamp, confirming it was issued to the main Party Archive for safe keeping.
Condition report: Slight age discolouration to the paper. Signs of a rusty staple, and standard file holes. No major damage.
Click here to return to category.