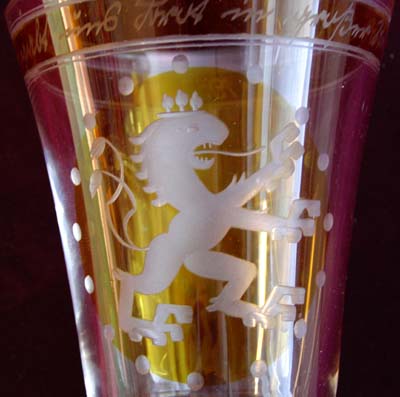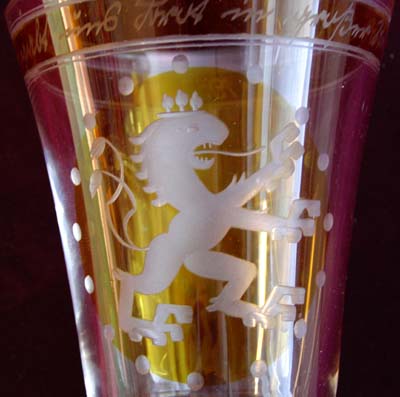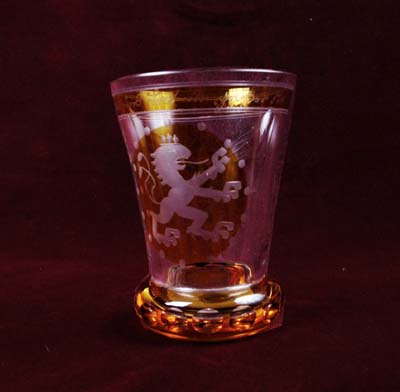 German - Czechoslovakia Annexation Presentation Goblet 1938
German - Czechoslovakia presentation goblet dating from 1938, and given for the annexation of the two countries. The cut glass goblet, of typical Bohemian glass manufacture, in clear glass, and with dark yellow tinted glass panels. The goblet with central design of the Czechoslovakian rampant lion, beautifully machine tooled, and within an oval of dark yellow tinted glass. An upper dark yellow panel bears a machine tooled date of '1938', along with a designation in old German script. The base also with dark yellow tinted glass, and with cut sections in clear. Height 11cm.

Condition report: Excellent, near mint condition. Typical light scratches to underneath of base. Of particularly high quality.
Please click here to send an email about this item, or phone 00 44 (0) 1694 781354 to arrange or discuss purchase, quoting stock number: g007534
Click here to return to category.