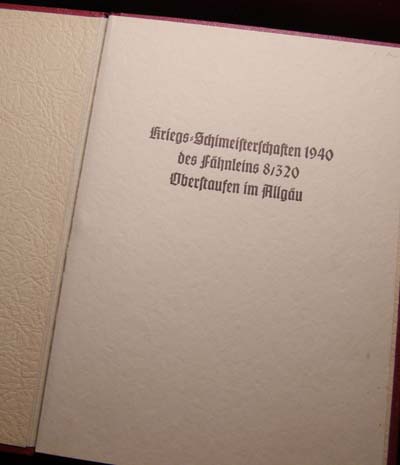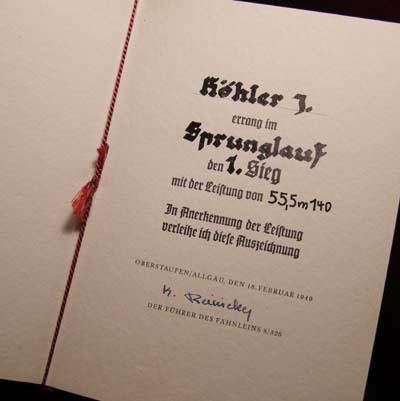 Hitler Youth Sports Citation In Folder
Hitler Youth Special recognition citation. A fine burgundy red leatherette folder with golden impressed Hitler Youth eagle and wreathed swastika diamond to the centre. The folder opens out to reveal a parchment citation stating that the award was given for first prize in the Allgau swimming competitions heald in 1940. The citation signed in ink by the HJ-Leader of unit 8/320 Allgau.

Condition report: Just lightest storage age to the covers only. Inside in excellent condition.

Click here to return to category.