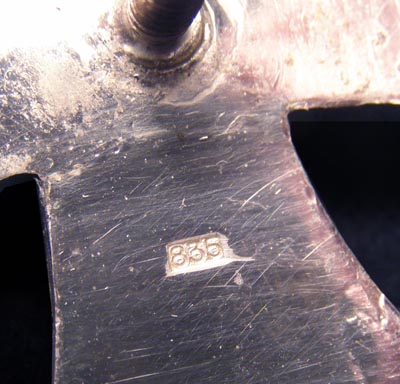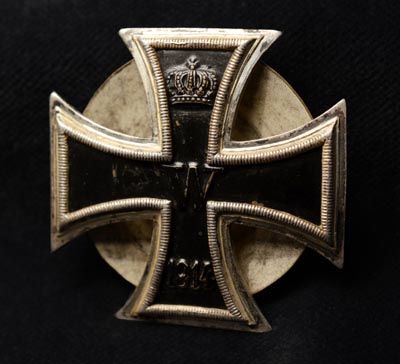 1914-18 Iron Cross 1st Class. Convex. 835 Silver.
A 1914-1918, Convex Iron Cross 1st Class for sale.
The Convex Iron Cross 1st Class being particularly high quality complete with large, dished plate, and smaller fastener-plate to the reverse.
The 1914-1918 Convex Iron Cross 1st Class with a polished silver rim, and typical black centre.
Reverse to the Iron Cross with central screw fitting to a fine polished silver back. The back impressed with an '835' silver content number.
Condition report: Overall excellent to near mint condition.

Please click here to send an email about this item, or phone 00 44 (0) 1694 781354 to arrange or discuss purchase, quoting stock number: g007522
Click here to return to category.