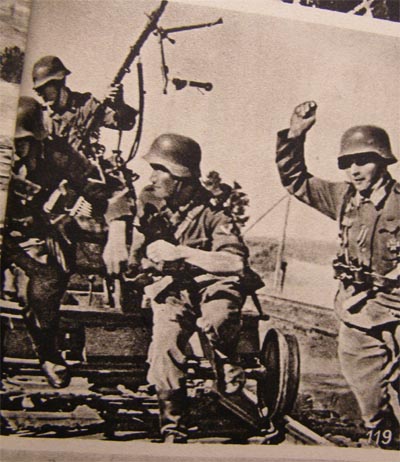 Kampf Der Pioniere.1943.
WW2 German military history book, Kampf Der Pioniere (German Pionier Troops In Battle) 1943. Text and photo sections.
black & white period photographs.
Softbound.
Published 1943.
Condition report: Overall very good to excellent condition. Light use only.
Note: An excellent, WW2 German military reference book with a substantial quantity of period, black & white photographs.

Please click here to send an email about this item, or phone 00 44 (0) 1694 781354 to arrange or discuss purchase, quoting stock number: g007482
Click here to return to category.