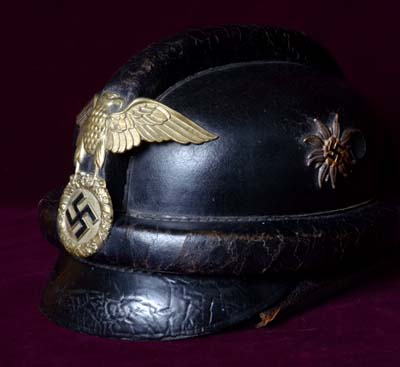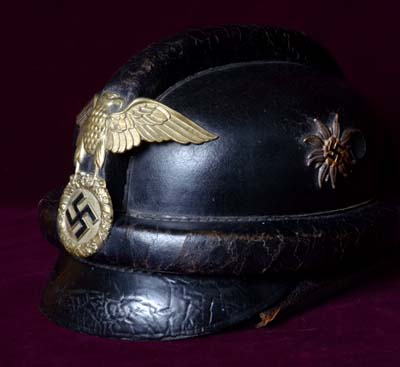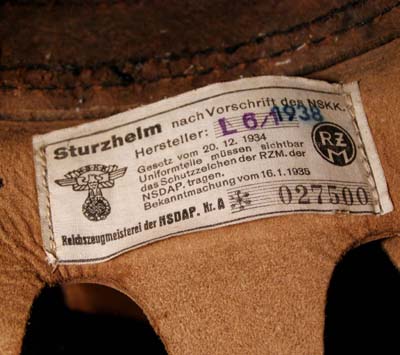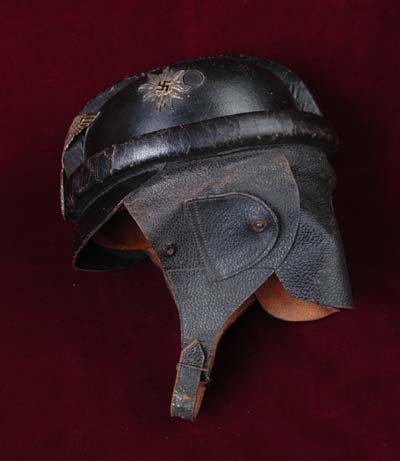 NSKK Helmet | Gebirgsäger Unit | Rare.
NSKK helmet for sale. The German crash helmet to a member of an NSKK Gebirgsjäger unit. Typical black helmet with leather back-flap, and side sections with ear-flaps. The helmet with a fine nickel-silver finished first pattern eagle/swastika to the front, and a silvered and black enamel swastika edelweiss to the side.
The helmet lining in tan leather and complete with the head protector to the crown. Machine sewn into the underside of the liner is the white NSKK / RZM oil cloth label.

Condition report: The NSKK helmet remaining in fine overall condition with the black leather back-flap and ear-flaps in supple condition. The front badge in excellent condition with good nickel plate finish remaining. Leather lining in excellent condition. The drawstring now missing.
Please click here to send an email about this item, or phone 00 44 (0) 1694 781354 to arrange or discuss purchase, quoting stock number: g007457
Click here to return to category.