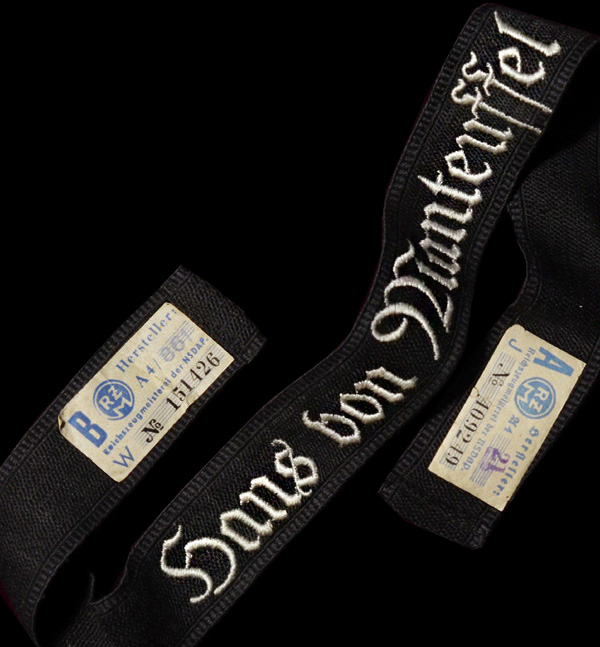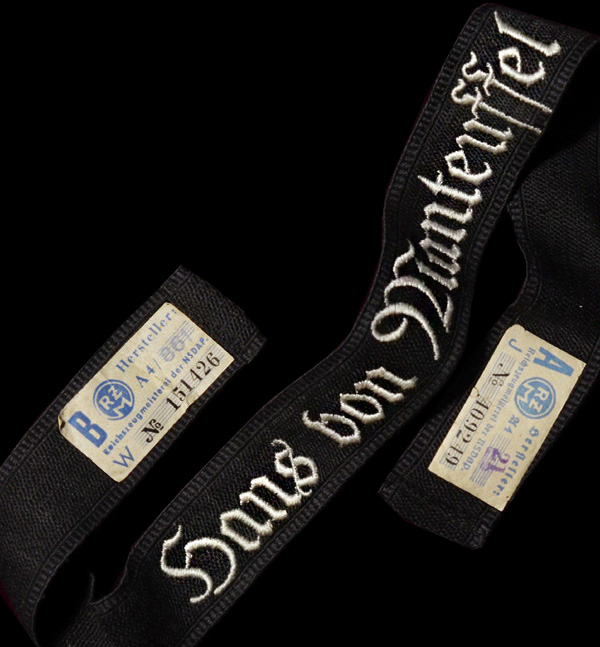 SA Honour Cuff Title. RZM Labels.
An SA, honour Hans Von Manteuffel cuff title for sale. The full-length, machine-embroidered SA cuff title with off-white gothic lettering on black, and black borders to the upper- and lower edges.
The reverse to the SA honour cuff title with two RZM paper stores labels: an 'A-rated' RZM label for the manufacture of the band-cloth, and 'B-rated' RZM label for the machine-embroidery.
Condition report: Close to mint condition. Storage age only. Machined ends and RZM labels in good order.
Note: The honour name Hans Von Manteuffel was assigned to SA-Standarte Posen (Warthe) on May 3rd, 1940.
Please click here to send an email about this item, or phone 00 44 (0) 1694 781354 to arrange or discuss purchase, quoting stock number: g007334
Click here to return to category.