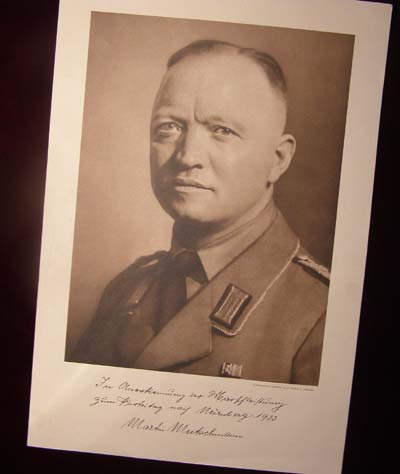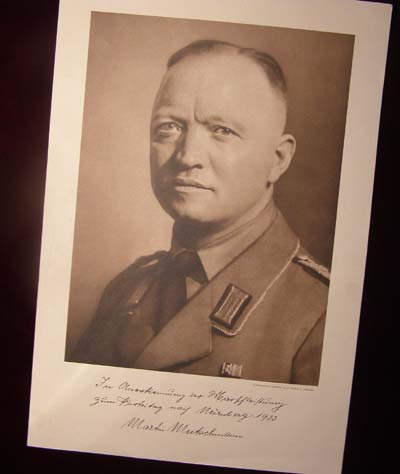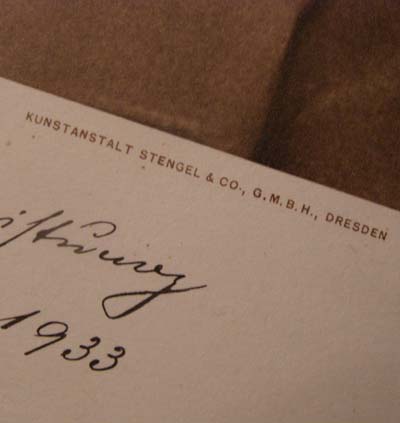 Photograph of Gauleiter Martin Mutschmann - Circa 1933
Photograph of Gauleiter Martin Mutschmann dating from 1933 and taken by Stengel & Co, Dresden. The photograph in a fine sepia tone, with Mutschmann wearing the uniform of Gauleiter. To the lower border, a fine printed dedication from the handwriting of Mutschmann with a facsimile of his signature in full. Size with borders 35cm x 24cm.

Condition report: Close to mint condition, sepia still fresh and unfaded.

Please click here to send an email about this item, or phone 00 44 (0) 1694 781354 to arrange or discuss purchase, quoting stock number: g007249
Click here to return to category.