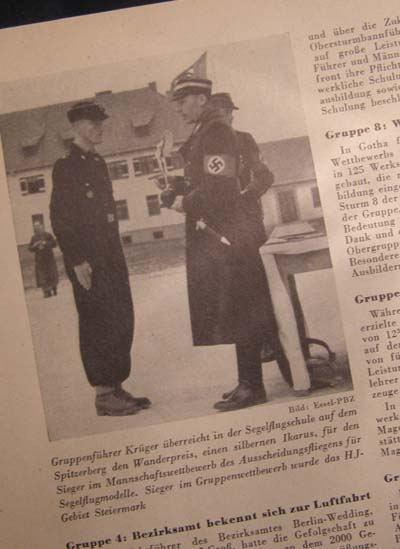 Third Reich Magazine. June 1941.
The Third Reich magazine 'DAS NS-FLIEGER-KORPS' (NSFK), dated June 1941 with a good selection of NSFK and Flieger Hitler Youth photographs.
A4 size. Approximately.

16 pages.
Published by Verlag E. S. Mittleer & Sohn, Berlin.

Condition report: Excellent condition. Light use only.
Rare.
Click here to return to category.