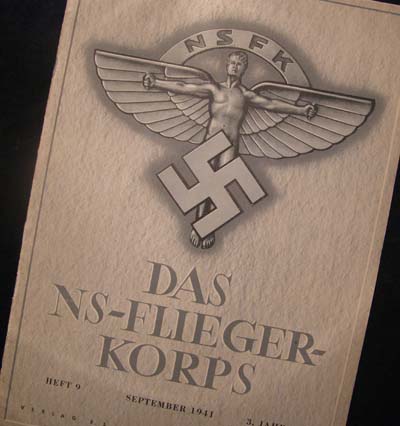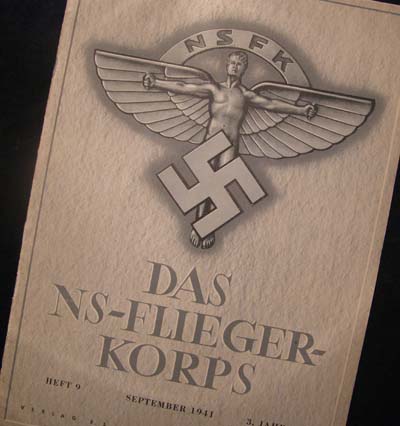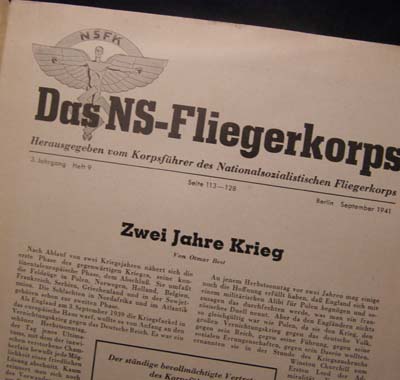 Third Reich Magazine. September 1941.
The NSFK magazine DAS NS-FLIEGER-KORPS. The magazine dated September 1941. Approximately A4 size with a good selection of NSFK and Flieger Hitler Youth photographs.
16 pages.
Published by Verlag E. S. Mittleer & Sohn, Berlin.

Condition report: Excellent condition. Light use only.
Rare.

Please click here to send an email about this item, or phone 00 44 (0) 1694 781354 to arrange or discuss purchase, quoting stock number: g007246
Click here to return to category.