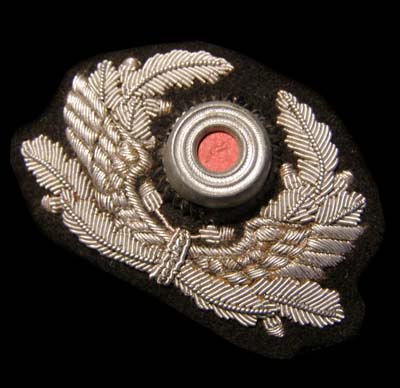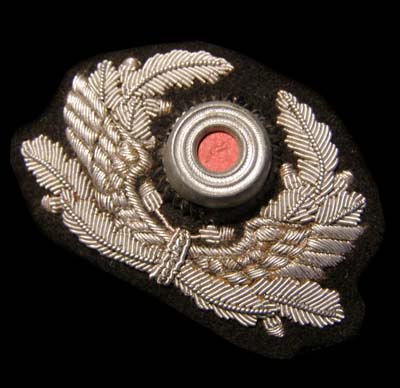 Bahnschutze Leaders Visor Cap Winged-Oakleaves Cockade.
Bahnschutze Leaders visor cap cockade for sale. The winged-oakleaves insignia in silver-aluminium wire on a black wool field, with a three-section, metal cockade. The visor cap insignia with typical paper backing to the reverse. Evidence indicating the insignia has been removed from a cap.
Condition report: Excellent overall condition, free from oxidation or damage.
Please click here to send an email about this item, or phone 00 44 (0) 1694 781354 to arrange or discuss purchase, quoting stock number: g007076
Click here to return to category.