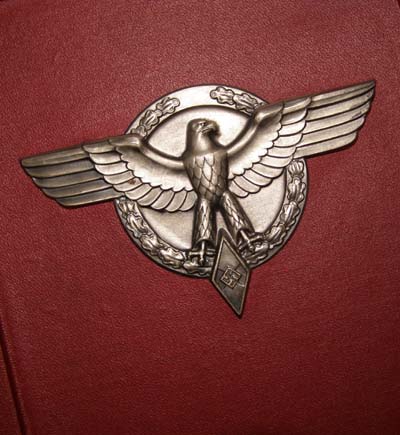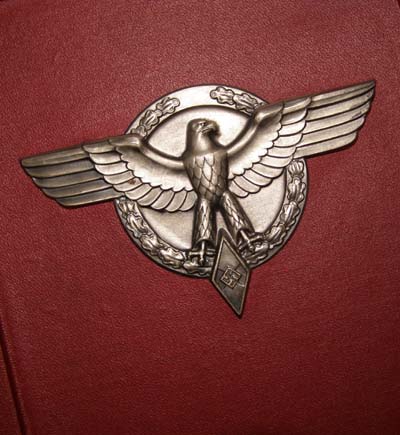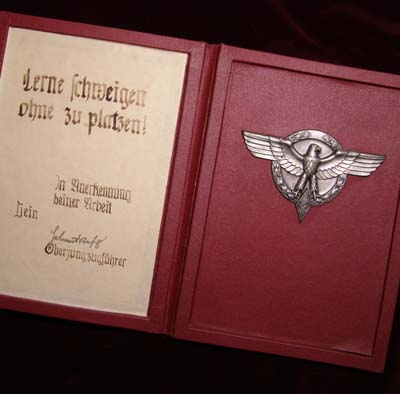 Hitler Youth Special Recognition Citation In Folder
Hitler Youth Special recognition citation. A fine burgundy red leatherette folder with golden impressed Hitler Youth eagle and wreathed swastika diamond to the centre. The folder opens out to show the silvered award inset to the right-hand panel. The award having the design of a large eagle within an oakleaves circle, and with a swastika diamond to the base. To the left-hand side, a parchment citation stating that the award was given for recognition of work for the Hitler Youth. The citation signed in ink by the HJ-Oberjungzugführer.

Condition report: Just lightest storage age to the covers. Inside in excellent condition.

Click here to return to category.