Headgear of Hitler's Germany - Heer, Luftwaffe, Kriegsmarine - Volume 1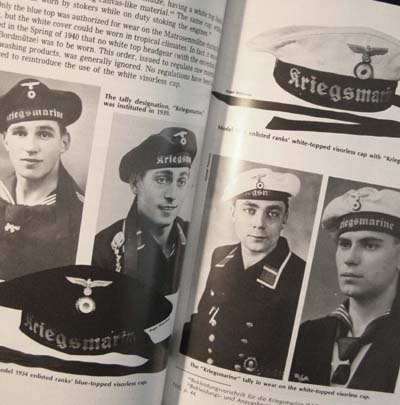 Headgear of Hitler's Germany - Heer, Luftwaffe, Kriegsmarine - Volume 1
This first volume in the Headgear of Hitler's Germany series details WW2 German headgear worn by the Luftwaffe, Kriegsmarine and Heer. The book also includes headgear for specialised units, for example the Afrikakorps, information regarding traditions badges, plus headgear worn by femaile auxillaries etc.
Published 1989.
Specification: Casebound, 350 pages in gloss art paper, over 500 photographs (some in colour).
Status: Out of Print. Several copies in stock.

Please click here to send an email about this item, or phone 00 44 (0) 1694 781354 to arrange or discuss purchase, quoting stock number: g006820
Click here to return to category.