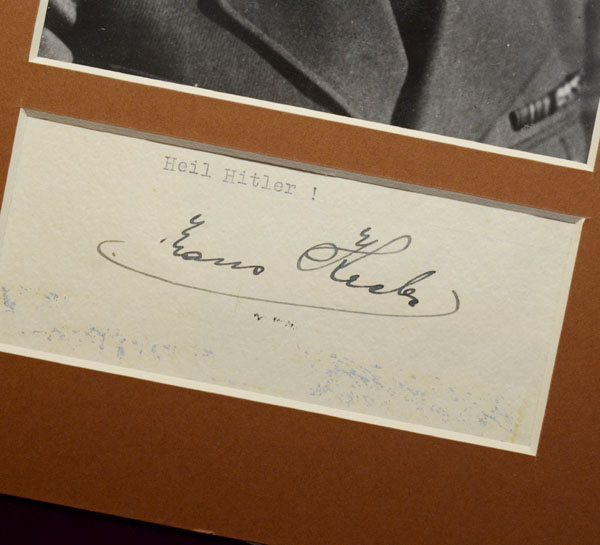 Gauleiter & SS-Brigadeführer Hans Krebs | Signature | Photograph.
Gauleiter & SS-Brigadeführer Hans Krebs ink signature with photograph. The original period press agency photograph depicts Krebs in Gauleiter uniform circa 1938. The ink signature with Heil Hitler salutation, cut from a document. The photograph and signature in good card mount. Size 30cm x 21cm.
Condition report: Photograph clean. Good ink signature. Some blue smudging to the base of the paper.

Provenance: From the personal collection of Dr.Hans Stülpner, which was sold during 2003. During the 1930s and 1940s Stülpner amassed a vast collection of autographed photographs. The collection was dispersed in 2003.

Please click here to send an email about this item, or phone 00 44 (0) 1694 781354 to arrange or discuss purchase, quoting stock number: g006640
Click here to return to category.