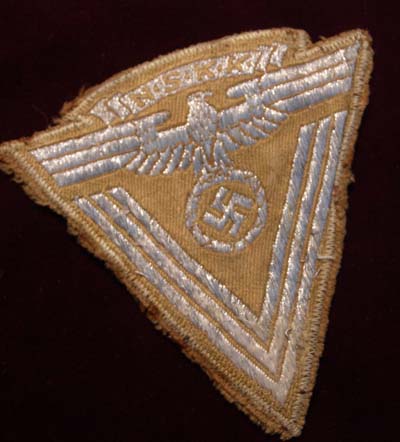 NSKK Alte Kämpfe (Old Comrades) Chevron
An NSKK Old campaigner's (Alte Kämpfe) sleeve chevron. BeVo woven in silver-aluminum on tan brown base. The sleeve chevron badge is still attached to a section of brownshirt: used and removed from a shirt.
Please click here to send an email about this item, or phone 00 44 (0) 1694 781354 to arrange or discuss purchase, quoting stock number: g006557
Click here to return to category.