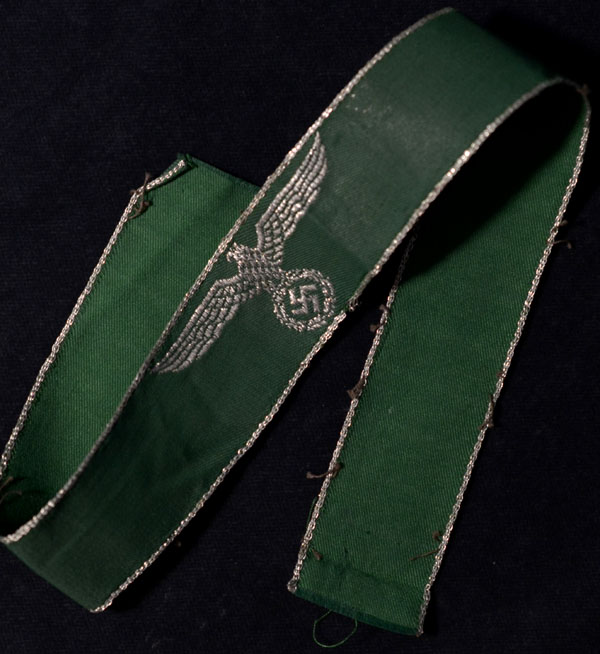 Zoll Cuff Title. Woven. Customs Official.
A Zoll cufftitle for sale with eagle & swastika motif in silver-woven wire on a green-coloured silk field.*

Condition report: Overall very good condition, full length. The German cufftitle carefully removed from a tunic.
Provenance:The Zoll cufftitle brought back from Germany to England, by a Private serving in the Royal Engineers.
*Zoll = German Customs Official
Please click here to send an email about this item, or phone 00 44 (0) 1694 781354 to arrange or discuss purchase, quoting stock number: g006439
Click here to return to category.