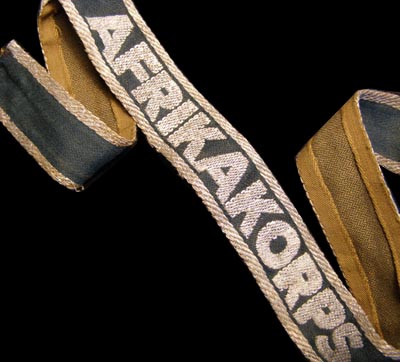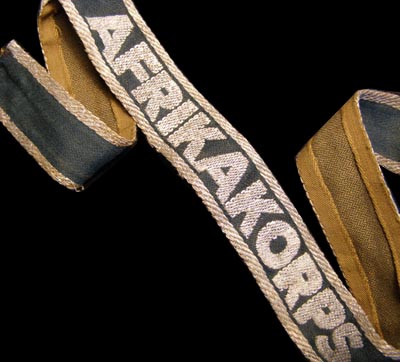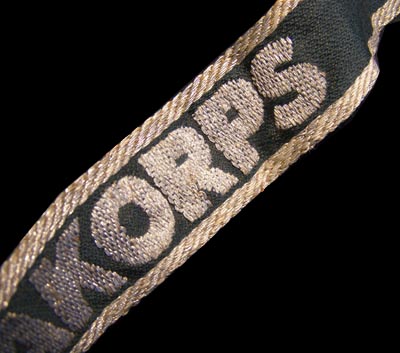 Heer Arika Korps Cuff Title.
Afrika Korps cuff title for sale. The Heer Afrika Korps cuff title made from green woven cloth, with silver wire borders and 'AFRIKAKORPS' designation.
Condition report: Removed from a tunic, and shortened to be sewn to a tunic sleeve (now 39cm). Typically finished with the tan borders tunred in on themselves. Showing service use.

Note: The Afrika Korps cuff title was instituted in 1941
Provenance: Brought back to England at the end of W.W.II by Driver Waddell of the Signals Corps. A part of various war souvenirs brought back by Waddell, and retained by the family.
Please click here to send an email about this item, or phone 00 44 (0) 1694 781354 to arrange or discuss purchase, quoting stock number: g005943
Click here to return to category.