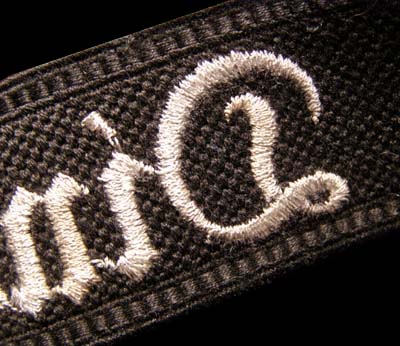 SA Honour Cuff Title. Dinklage
An SA Honour cuff title 'Dinklage' for sale. The SA Honour cuff title, full-length, machine-embroidered, with off-white gothic lettering on black, and black borders to the upper- and lower- edges.
The reverse to the SA cuff title with remains of an RZM paper label.

Condition report: Carefully removed from a uniform, but in close to mint condition. Storage age only. Machined-ends.
Please click here to send an email about this item, or phone 00 44 (0) 1694 781354 to arrange or discuss purchase, quoting stock number: g005921
Click here to return to category.