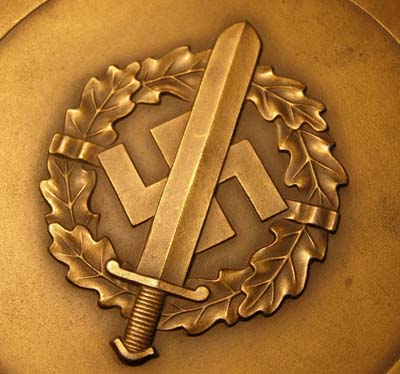 SA Gruppe Berlin Sports Non-Portable Award 1938 - Cased
A fine SA gruppe Berlin Sports non-portable award, given for achieving third place in the 1938 competitions. Large plaque ( 9.5cm ) with bronze wash. Case with grey flocked fitted interior and green leatherette exterior.
Condition report: 98% of bronze wash remaining to plaque. Case in excellent condition.
Please click here to send an email about this item, or phone 00 44 (0) 1694 781354 to arrange or discuss purchase, quoting stock number: g005503
Click here to return to category.