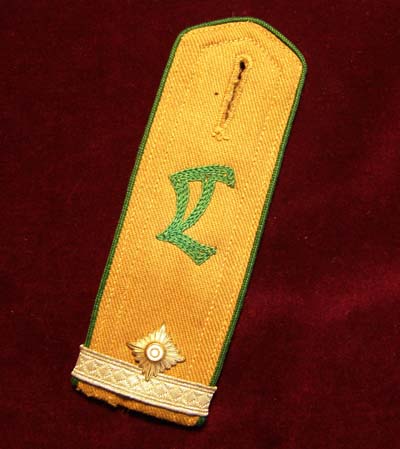 Hitler Youth 'Landjahr' Epaulette - Early Version.
Hitler Youth 'Landjahr' epaulette for sale. Manufactured with a tan brown body, and with green edge piping, along with a machine-embroidered gothic 'L'. The epaulette with a single silvered pip, and a rank tresse bar. The reverse with remnants of an RZM paper label.
Condition report: Overall excellent condition.
Please click here to send an email about this item, or phone 00 44 (0) 1694 781354 to arrange or discuss purchase, quoting stock number: g004960
Click here to return to category.