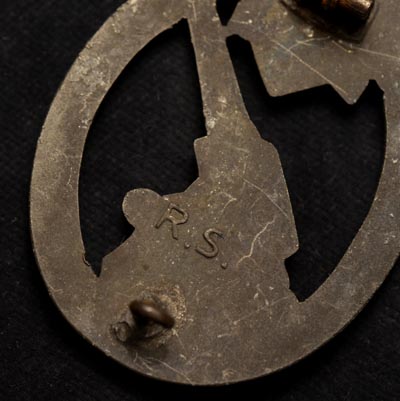 Heer Flak Badge | Made By R.S.
Heer Flak badge for sale, manufactured by the firm of Rudolf Souval (R.S.). Good quality mid-war production in zink. The reverse to the badge with typical needle pin assembly. The manufacturer initials, R.S. raised to the centre back.

Condition report: Typical dulled grey appearence. Excellent detail. Some light use visible.
Notes: The Heer Flak Badge was instituted on 18th July 1941.



Please click here to send an email about this item, or phone 00 44 (0) 1694 781354 to arrange or discuss purchase, quoting stock number: g003137
Click here to return to category.